Electrical Injury
Electrocution Personal Injury Lawyers
Helping Clients Nationwide
2,000+
Over $1 Billion Won for Our Clients
Decades of Experience Winning
An electrical injury is a potentially fatal type of physical trauma that an individual can experience as a result of exposure to an electrical current which can be at a high or low voltage. In extreme situations, the sheer force of a larger current can make it impossible for the victim to let go of the object that is electrocuting them.
Electrical injuries can result in major injury or even death. In fact, 126 workers died from exposure to electricity in 2020, according to the National Fire Protection Association.
At Phillips Law Group, we understand the trauma that injury victims and their families often endure after a serious electrical shock injury and can help fight for the justice that they deserve.
To find out how we can help investigate your legal options, contact our law offices today by calling 602-222-2222 or simply fill out and send the case review form located on this page.
Common Causes of Electrical Injuries
While many occupations and public areas often have adequate signage that warns individuals of potentially dangerous areas, there are still many different ways that a person can receive a serious electrical injury.
A list of these injuries includes:
Using unsafe or defective tools
Operating equipment with wet power cords and outlets
Exposure in an auto accident
Overloading an electrical circuit
Failing to confirm that the power has been switched off before making a repair
Using a 3-wired cord with a 2-wire plug
Exposed metal parts contacting other energized materials
Failure to drain energy from capacitors
Keeping flammable materials near electrical boxes or outlets
As with any serious injury, seeking the immediate help of a licensed medical practitioner can help to ensure that any potential complications can be addressed quickly by qualified staff.
High-Risk Activities & Occupations
It's important to note that there can be many situations that can lead to a potentially serious electrical injury, with a large majority of these being at the workplace.
Some of the most at-risk occupations include:
Electrician
Welder
Mechanic
Construction worker
Machinist
Firemen
Maintenance worker
Elevator technician
Utility operator
…Among many others
In most states throughout the United States, it is the employer's responsibility to provide adequate signage and safety precautions for their employees, including when it comes to potential electrocution.
If you or someone you know has suffered a serious electrical injury, our team of highly skilled personal injury attorneys can help determine if you have sufficient grounds to file a lawsuit and if so, we can advise on the most effective way to move forward with litigation proceedings.
Need Help? Contact Our Phoenix Personal Injury Lawyers Today
At the offices of Phillips Law Group, we strongly believe that everyone should have access to comprehensive legal counsel. With this in mind, we offer 100 percent free case evaluations that allow our clients to submit the details of their cases to our attorneys, who will then review the information and determine if we can help with a compensation claim.
We also work on a contingency-only basis, which means that we only get paid if we obtain a verdict or settlement for your case.
With our main office located in Phoenix, we provide legal counsel to injury victims throughout Arizona. To learn more about our services and how we can help with your electrical injury compensation claim, call (602) 258-8888. We have staff that are ready to help with your inquiry and you will be quickly connected to one of our attorneys for assistance.
If you prefer to start immediately, simply fill out and send the form on this page to get in touch with us. Any information is strictly confidential, and you are under no obligation to work with our firm following a consultation. Call us today to learn more!
+ What Are Some High-Risk Occupations Related to Electrocution?
Some of the most at-risk occupations when it comes to electrical injury include:
Electrician
Welder
Mechanic
Construction worker
Machinist
Firemen
Maintenance worker
Elevator technician
Utility operator
…and more
If you or a loved one were electrocuted on the job, contact Phillips Law Group to learn more about your legal options.
+ How Much Does an Electrical Injury Attorney Cost?
At Phillips Law Group, we handle cases on a contingency basis. We do not require money upfront, and you owe us nothing unless we pursue and win your electrical injury lawsuit.
There is no risk in giving our team a call to talk about your legal options, and your information will remain confidential. You are under no obligation to retain our services after meeting with our firm, but we believe we can prove we are the right team to have on your side if you decide to pursue your claim.
To discuss all of your legal options, please contact us today to see how Phillips Law Group can assist you. Our lawyers will fight to get you the justice you deserve.
We're Here to Listen
Fill out the form and we'll contact you to go over what happened and evaluate your case for free.
By submitting your contact information, you agree that we may contact you by telephone (including text) and email in accordance with our Terms and Privacy Policy
Your message has been sent
Thank you for your message, we will get back to you soon.
Reviews
I didn't know anything about the area, and Phillips Law Group just took care of everything. They helped made sure I knew where I was going, made sure I didn't have to worry. They literally just took care of me.
No Fee Until We Win For You
1
Free
Case Evaluation
2
We get to work,
you get updates
3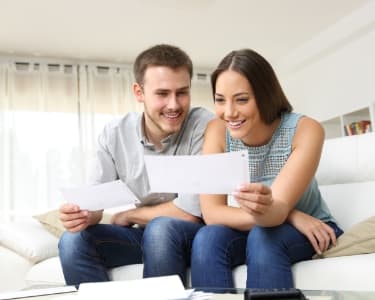 Collect Compensation