FTX Cryptocurrency Collapse Attorney
Cryptocurrency Lawyers
Helping Clients Nationwide
2,000+
Over $1 Billion Won for Our Clients
Decades of Experience Winning
Cryptocurrency Lawsuits
FTX formerly acted as a cryptocurrency exchange where people could buy and sell cryptocurrency digital assets like Bitcoin and Dogecoin. It was launched in May 2019 by Sam Bankman-Fried and Gary Wang, after Bankman-Fried co-founded Alameda Research, a crypto hedge fund. Unfortunately, FTX collapsed over a 10-day period in November 2022, eventually leading to a number of FTX cryptocurrency exchange lawsuits.
On November 2nd, cryptocurrency news site CoinDesk revealed that Alameda Research "held a position valued at $5 billion in FTT, the native token of FTX" and "disclosed that Alameda's investment foundation was also in FTT, the token that its sister company had invented, not a fiat currency or other cryptocurrency," according to Investopedia. Concerns arose regarding Bankman-Fried's companies' undisclosed leverage and solvency, and FTX's financial stability overall.
Once Changpeng "CZ'' Zhao, the CEO of the crypto platform Binance, announced on November 6 that his company would sell off all its FTT tokens, many FTX customers started to withdraw their assets from the FTX cryptocurrency exchange, leading to a major liquidity crisis for the company. Ultimately, the exchange filed an emergency Chapter 11 bankruptcy petition in Delaware on November 11, 2022.
Around the same time, evidence came to light that Bankman-Fried had been transferring FTX investors' money into his Alameda Research investment firm for trading use, which lost an immense amount of money on risky investments. The cryptocurrency exchange's use of customer funds was not legal, and Bankman-Fried was arrested and is currently facing criminal charges.
Millions of investors could now have their money caught up in a long, complicated bankruptcy process. Many have been filing FTX cryptocurrency exchange lawsuits against entities including FTX Trading Ltd., Bankman-Fried, and even celebrities and other famous personalities who endorsed or promoted the cryptocurrency exchange platform.
After FTX filed for bankruptcy, investors saw their access to billions of dollars in assets suddenly frozen. Customers were left unable to withdraw their funds and in alarming financial positions. The mismanagement of FTX cryptocurrency exchange funds could eventually lead to massive financial losses for an untold number of individuals.
If you or a loved one was impacted by the collapse of FTX, you could be eligible for financial compensation. The team of attorneys at Phillips Law Group can help you build a case and investigate your FTX cryptocurrency exchange collapse losses.
The initial, no-obligation case evaluation of your situation with our office is free – that means you pay nothing in fees or expenses unless we move forward with a case, and you recover compensation.
Please contact us by calling 602-222-2222 or by filling out the form on this page to learn more about your potential eligibility for an FTX cryptocurrency lawsuit.
We're Here to Listen
Fill out the form and we'll contact you to go over what happened and evaluate your case for free.
By submitting your contact information, you agree that we may contact you by telephone (including text) and email in accordance with our Terms and Privacy Policy
Your message has been sent
Thank you for your message, we will get back to you soon.
Reviews
I didn't know anything about the area, and Phillips Law Group just took care of everything. They helped made sure I knew where I was going, made sure I didn't have to worry. They literally just took care of me.

They knew exactly how to explain the case to me in a way that I would understand it. They gave me hope that my life wasn't over.

A friend of mine recommended Phillips Law and I'm so grateful, because they were so wonderful, so down to earth, so professional. I felt like they were family.
No Fee Until We Win For You
1
Free
Case Evaluation
2
We get to work,
you get updates
3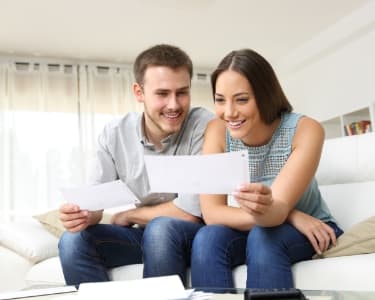 Collect Compensation