Crash Avoidance System Failure Lawyer
Crash Avoidance System Lawyer
Helping Clients Nationwide
2,000+
Over $1 Billion Won for Our Clients
Decades of Experience Winning
Crash Avoidance System Lawyer
Were you injured because the manufacturer of your vehicle did not install crash avoidance tech? Crash avoidance systems have been added to many vehicles in recent years as technology has improved. But even cars that include this tech can malfunction, or a manufacturer may decide not to install it, resulting in a tragedy that could have been avoided with the use of a functioning, effective crash avoidance system.
Crash avoidance systems are not mandatory in vehicles in the United States. Specifically, automated emergency braking is not mandatory, but in 2016, the National Highway Traffic Safety Administration (NHTSA) persuaded twenty automobile manufacturers to include AEB in 99 percent of new cars car sold in the U.S. by September 1, 2022, according to The Honolulu Star-Advertiser.
But the inclusion of such a system is still not required by law in the United States, and if you have been involved in a car accident that involved vehicles without crash avoidance technology and were injured, you should seek legal representation.
If you or a loved one were involved in a crash that involved a car without a crash avoidance system, you may possibly have a claim that, if an auto manufacturer had included crash avoidance technology within the vehicle in question, the accident could have been avoided or the injuries or damages could have been less severe.
If you've been hurt in such a crash, the team at Phillips Law Group may be able to help. You may be entitled to compensation, and our firm can do a free, no-obligation review of your case to determine your legal options moving forward.
Please call us at 602-222-2222 to learn more.You can also fill out the form on this page to contact us to see whether you can pursue a crash avoidance system lawsuit.
We're Here to Listen
Fill out the form and we'll contact you to go over what happened and evaluate your case for free.
By submitting your contact information, you agree that we may contact you by telephone (including text) and email in accordance with our Terms and Privacy Policy
Your message has been sent
Thank you for your message, we will get back to you soon.
Reviews
I didn't know anything about the area, and Phillips Law Group just took care of everything. They helped made sure I knew where I was going, made sure I didn't have to worry. They literally just took care of me.

They knew exactly how to explain the case to me in a way that I would understand it. They gave me hope that my life wasn't over.

A friend of mine recommended Phillips Law and I'm so grateful, because they were so wonderful, so down to earth, so professional. I felt like they were family.
No Fee Until We Win For You
1
Free
Case Evaluation
2
We get to work,
you get updates
3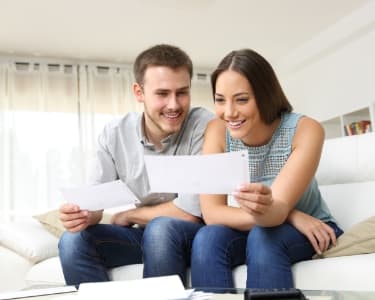 Collect Compensation