Class Action Lawsuits
Phillips Law Group Attorneys
Helping Clients Nationwide
2,000+
Over $1 Billion Won for Our Clients
Decades of Experience Winning
Arizona Class Action Lawsuits
When a company fails to protect the public from injuries and illness, the public may defend their rights with a class action lawsuit. And Arizona class action lawsuits can be taken on with the help of the team of committed legal professionals at Phillips Law Group.
What is a class action lawsuit? This type of lawsuit may involve one or several persons suing on behalf of a group of persons, which is referred to as "the class."
Two factors are commonly present in class action lawsuits; the issue in dispute is common to all members of the class and the number of people affected is so large that it would be impractical to bring them all to court.
Phillips Law Group is focused on helping consumers obtain the compensation they deserve. The firm has achieved multimillion-dollar verdicts and settlements, including a $23 million result in a defective drug case.
There are no upfront fees for our services, which means there is no risk in calling to assess your situation with our team. If you or someone you know needs legal help with a potential Arizona class action lawsuit, our firm offers free case evaluations to help you determine your options. Contact us today to see how we can help!
+ When Do I Need an Attorney?
If you've been injured in an accident, it's time to call an attorney. Studies show that the average insurance award with an attorney is 3 times higher than without. Call (602) 258-8888 to tell us your story and get a free case review.
+ Should I Accept an Insurance Offer?
Insurance adjusters work for the insurance companies, and their priority is to make sure they pay as little as possible for the insurance claim. Talk to a lawyer before accepting an insurance offer to make sure you are getting a fair settlement.
+ How Much Does It Cost To Hire an Attorney?
There's no fee to start your case. At Phillips Law Group we work on a contingency basis. That means you don't pay us anything unless we ultimately win your case.
We're Here to Listen
Fill out the form and we'll contact you to go over what happened and evaluate your case for free.
By submitting your contact information, you agree that we may contact you by telephone (including text) and email in accordance with our Terms and Privacy Policy
Your message has been sent
Thank you for your message, we will get back to you soon.
Reviews
I didn't know anything about the area, and Phillips Law Group just took care of everything. They helped made sure I knew where I was going, made sure I didn't have to worry. They literally just took care of me.

They knew exactly how to explain the case to me in a way that I would understand it. They gave me hope that my life wasn't over.

A friend of mine recommended Phillips Law and I'm so grateful, because they were so wonderful, so down to earth, so professional. I felt like they were family.
No Fee Until We Win For You
1
Free
Case Evaluation
2
We get to work,
you get updates
3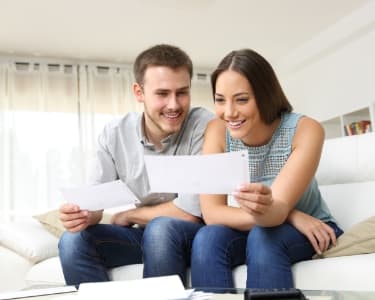 Collect Compensation
More Information on Arizona Class Action Lawsuits
Types of Class Action Lawsuits
Many class action lawsuits are a result of only one or a handful of people. However, if the product, pharmaceutical, or deceptive practices may have affected hundreds more, the claim becomes a class action.
Some examples of class action lawsuits include:
Consumers affected by a defective product that led to an injury
Home or business owners affected by an environmental disaster such as an oil spill
Employees subjected to discrimination or lost overtime wages
Investors who lost their savings due to securities fraud
Consumers harmed by a dangerous medical device
Consumers who fell ill or died as a result of a dangerous prescription drug
Have a question about a potential case?
Defective Products and Pharmaceuticals
Visit the dangerous drugs or defective products pages for a full list of potential class action lawsuits our team can take on.
Have a question about a potential case?
Class Action Lawyers
At Phillips Law Group, our attorneys are experienced in handling class action lawsuits in order to maximize the compensation victims receive. What's happened to you and your loved ones is unacceptable and the party at-fault needs to be held responsible. Joining a class action lawsuit can help you fight for your rights.
If you or someone you know has been the victim of a dangerous drug or defective product, our firm offers free case evaluations to help you determine your legal options.
Have a question about a potential case?
More Information on Class Action Lawsuits