Bard Powerport Catheter Lawsuit
Bard Powerport Attorneys
Helping Clients Nationwide
2,000+
Over $1 Billion Won for Our Clients
Decades of Experience Winning
Bard Powerport Attorneys
The degradation of Bard PowerPort implantable port devices has led to pain and suffering for many individuals and, in some extreme cases, even severe injury and death. Partnering with other firms nationwide, Phillips Law Group is pursuing litigation against Bard and other defendants for defective implanted port catheters including the Bard PowerPort, and we urge you to contact us if you or a loved one has been affected.

Bard PowerPort catheters are implanted below the skin to make it easier for medical professionals to deliver medication and fluids directly to the bloodstream. But some patients have suffered from injury in cases where the device didn't function properly, or in instances in which structural degradation led to the catheter fracturing or migrating. In certain cases, individuals could potentially develop severe infections resulting in sepsis and even death.

Bard PowerPort complications include catheter dislocation – with some fractures resulting in necessary surgery to remove the broken pieces – pneumothorax, catheter-related thrombosis, and catheter associated bacteremia.

Manufacturers have known for years that Barium Sulfate, which the Bard PowerPort implantable port catheters are made from, causes structural degradation of the catheter. Degradation of the catheter material can create pores with the potential to hold bacteria, leading to severe infection or death.

At Phillips Law Group, we believe over 20 percent of these Bard PowerPort devices are defective and causing unnecessary pain to many people who are already dealing with other serious medical issues – and that Bard has known about problems with these ports for decades. Instead of fixing the issues, they've put profit ahead of people who suffered gravely as a result. If you believe you or a loved one has been impacted by this issue, we want to help.

If a Bard PowerPort implantable port injured you or a family member, you may be able to pursue a Bard PowerPort catheter lawsuit and potentially receive compensation.

Please contact Phillips Law Group for a free consultation to learn more about your potential legal options. Your first case evaluation with our team is free – you owe us nothing unless we move forward with a case and you recover compensation for your pain and suffering.

Please call us at 602-222-2222 or fill out the form on this page to contact us to learn more about your potential eligibility for a Bard PowerPort implantable port lawsuit. We are dedicated to fighting for justice for our clients and are available to discuss your situation with you today to see how we can assist you ASAP.
We're Here to Listen
Fill out the form and we'll contact you to go over what happened and evaluate your case for free.
By submitting your contact information, you agree that we may contact you by telephone (including text) and email in accordance with our Terms and Privacy Policy
Your message has been sent
Thank you for your message, we will get back to you soon.
Reviews
I didn't know anything about the area, and Phillips Law Group just took care of everything. They helped made sure I knew where I was going, made sure I didn't have to worry. They literally just took care of me.

They knew exactly how to explain the case to me in a way that I would understand it. They gave me hope that my life wasn't over.

A friend of mine recommended Phillips Law and I'm so grateful, because they were so wonderful, so down to earth, so professional. I felt like they were family.
No Fee Until We Win For You
1
Free
Case Evaluation
2
We get to work,
you get updates
3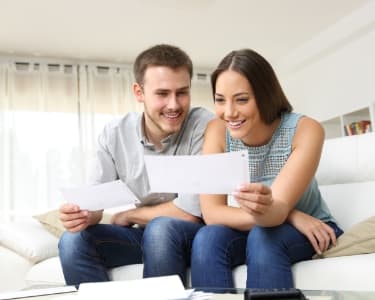 Collect Compensation