Speeding Accident Lawyer
Helping Clients Nationwide
2,000+
Over $1 Billion Won for Our Clients
Decades of Experience Winning
Drivers who are in a hurry or running late may feel like speeding will get them to their destinations more quickly. While this may be true, speeding also reduces the driver's control over his or her vehicle, increasing the chances of getting involved in a car accident. Speeding is considered a form of aggressive driving, and kills thousands in the United States every year.
Were you or a loved one injured in a speeding car accident? If so, please don't hesitate to contact Phillips Law Group to discuss your potential legal options for recovery.
The attorneys at our law firm have helped clients recover over $1 billion in damages. With nearly 30 years of experience and successful outcomes, you can count on us to recover fair compensation for your losses.
When it comes to aggressive driving and claims involving a speeding accident specifically, the car accident lawyers at Phillips Law Group firmly believe that these aggressive drivers should be held accountable for their actions.
Schedule a free, no-obligation consultation with us to see how we may be able to help you. We take clients on a contingency fee basis and will not charge for our legal services unless you win and obtain compensation first.
Call 1-800-706-3000 or complete the free case evaluation form on this page today to book an appointment.
+ Speeding Contributes to Many Car Accidents
Each state carefully decides what speed limits to post on their highways, city streets, and other roadways. In residential areas and locations with more pedestrians, the limits are lower. Roadways that are straight with few intersections usually allow for higher speeds.
Unfortunately, some drivers view posted speed limits as more of a suggestion than the law. Driving over the posted speed limit is a contributing factor in many car accidents. According to the National Highway Traffic Safety Administration (NHTSA), in 2020, speeding was a contributing factor in 29 percent of all traffic fatalities.
Consider the following reasons why speeding is so dangerous:
A driver has less time to slow down or stop when a dangerous traffic condition arises
The faster a driver is traveling the more difficult it is to control the vehicle; sharp turns or wet roads can be especially hazardous when speeding
A vehicle (especially an SUV) has a greater risk of a rollover
The effectiveness of occupant protection equipment is reduced
The tires on the vehicle do not grip the road as well at higher speeds
The faster a car is moving, the greater the risk of a car accident causing serious injuries
Just because you are driving the speed limit does not necessarily mean you are not driving too fast for the situation. Speeding also includes overdriving weather and road conditions, going too fast through construction zones, and driving too fast for heavy traffic.
+ Speeding Causes Catastrophic Injuries
The faster a vehicle is going, the greater the odds that a car accident will leave victims suffering from severe injuries. The following are common injuries linked to high-speed collisions:
Broken bones
Lacerations
Soft tissue damage
Internal injuries
Facial scarring
Spinal cord injuries
Traumatic brain injuries (TBIs)
Amputations
Wrongful death
The recovery from injuries incurred in an accident caused by speeding may take months of surgeries and therapy to recover from. In some situations, victims are left with permanent debilitating injuries.
If you have been injured due to another driver's negligence, speak to a speeding car accident lawyer from our law firm about recovering compensation for your medical bills and other damages.
+ How a Speeding Car Accident Lawyer Can Help
Speed-related accidents can leave victims with not only physical but financial challenges. If you were injured in the accident, you may be unable to work and struggle to cover your expenses. A car accident lawyer can review the circumstances surrounding the collision and help you determine whether you have a valid personal injury claim.
The experienced lawyers at Phillips Law Group have been helping car accident victims in Arizona and throughout the US for nearly three decades. We pride ourselves on working diligently for our clients and obtaining the best possible outcomes for them.
As your car accident lawyers, you can expect us to:
Handle all communication with the insurance company. Insurance adjusters often try to pressure accident victims into settling claims for less than they are worth. As your legal representatives, all communication with the insurance company will go through us. We are familiar with the tactics that they use and know how to bypass the obstacles so you can get a fair settlement.
Hire experts. As your lawyers, we try to examine your accident from every angle as we build your personal injury case. This may involve working with accident reconstructionists, engineers, physicians, law enforcement officers, and other experts.
Minimize any allegations. The other driver may try to place part of the blame on you, accusing you of speeding, driving recklessly, or engaging in other forms of dangerous driving behavior. As your lawyers, we work to disprove and minimize these allegations.
Keep you informed. Our law firm values open and honest communication with our clients. We will keep you updated on the progress of your car accident claim or personal injury case and answer any questions that you may have throughout the process.
Advocate for your rights. The majority of claims involving traffic accidents are handled out of court through settlement negotiations with the insurance company. However, our lawyers are trial-ready, and prepared to present your personal injury case before a judge or jury if necessary.
We're Here to Listen
Fill out the form and we'll contact you to go over what happened and evaluate your case for free.
By submitting your contact information, you agree that we may contact you by telephone (including text) and email in accordance with our Terms and Privacy Policy
Your message has been sent
Thank you for your message, we will get back to you soon.
Reviews
I didn't know anything about the area, and Phillips Law Group just took care of everything. They helped made sure I knew where I was going, made sure I didn't have to worry. They literally just took care of me.
No Fee Until We Win For You
1
Free
Case Evaluation
2
We get to work,
you get updates
3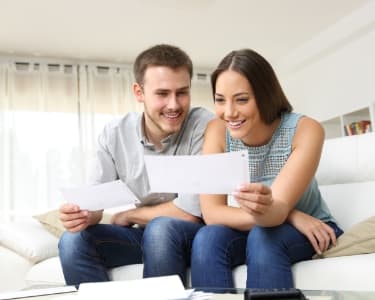 Collect Compensation
How Do You Prove an Accident Was Caused by Speeding?
If you were injured in a car accident caused by speeding, you rightly expect that the at-fault driver should pay for your damages. Sadly, the reality is that most speeding drivers are not going to come right out and admit that they were speeding. In order to recover compensation, you will need to prove that the other driver was speeding and caused the car accident.
Your personal injury lawyer may take the following steps to prove your crash was caused by speeding:
Speaking to eyewitnesses
Visiting the scene of the accident to examine skid marks, road conditions, debris, and other factors
Reviewing video footage from the accident scene
Analyzing police reports and medical records
Working with accident reconstructionists and other experts
Examining the damage done to your vehicle
In some situations, the driver's speed may only be one of the factors that contributed to the car accident. The motorist may have also been distracted driving or under the influence of drugs or alcohol while speeding.
At other times, traffic accidents are caused not just by one driver but by multiple parties. Your lawyer will take all of these things into consideration and work to hold all responsible parties liable for your injuries.
Have a question about a potential case?
Compensation Available for Victims of Speeding Accidents
Car accidents are often caused by reckless drivers who fail to follow the posted speed limit. Victims of speeding accidents may be able to recover compensation for their injuries.
Depending on the details of your speeding accident, recoverable damages may include compensation for:
Medical expenses
Lost wages
Loss of future earning potential
Property damage
Pain and suffering
Mental anguish
Loss of enjoyment of life
If you suffered the tragic loss of a loved one in a car accident involving speeding, you may be eligible to recover wrongful death damages. This compensation may include burial costs, funeral expenses, loss of financial support, and more.
Have a question about a potential case?
Contact Our Speeding Accident Attorneys Today
At Phillips Law Group, our compassionate lawyers understand car accidents caused by speeding can leave victims struggling physically, financially, and emotionally. Be assured you are not alone during this difficult time. Allow us to take some of the pressure off your shoulders by handling your claim or lawsuit while you focus on your recovery.
Have you been injured in a car accident involving speeding? Contact us today to schedule a free case review. We are aware that your injuries may prevent you from traveling. If you are unable to come to one of our offices, a member of our legal team will gladly meet you at the hospital, your home, or another location convenient to you.
If you or someone you love was injured or killed in a speeding accident, you can't miss out on your opportunity to recover compensation for your losses. Contact Phillips Law Group today to schedule a free case consultation.
Have a question about a potential case?
More Information on Speeding Accident Lawyer