Aggressive Driving Accident Lawyer
Helping Clients Nationwide
2,000+
Over $1 Billion Won for Our Clients
Decades of Experience Winning
Aggressive driving has become a common cause of car accidents in Arizona and throughout the United States. Tired, impatient, and angry drivers take out their life's frustrations while behind the wheel and can cause an aggressive driving accident.
Speeding, a form of aggressive driving behavior, kills thousands in the US every year. According to the National Highway Traffic Safety Administration (NHTSA), in 2020, speeding killed 11,258 people. That same year, speeding was a contributing factor in 29 percent of all traffic fatalities.
Aggressive drivers pose a safety risk to everyone around them. The car accident lawyers at Phillips Law Group firmly believe that aggressive drivers should be held accountable for their actions.
If you or a loved one was injured in an aggressive driving accident, our experienced and compassionate legal team is here to help. Our law firm has helped thousands of car accident victims recover millions of dollars in compensation, and we want to do the same for you.
Contact Phillips Law Group today to schedule a free, no-obligation case review. All our personal injury lawyers work on contingency, which means we charge no fees until you recover compensation for your claim.
Call us today or complete our free case evaluation form on this page to discuss your legal options.
+ What is Aggressive Driving?
The National Highway Traffic Administration (NHTSA) defines aggressive driving as "the operation of a motor vehicle in a manner that endangers or is likely to endanger persons or property."
The following are some common aggressive driving behaviors:
Weaving in and out of traffic
Excessive speeding
Illegal lane changes
Failure to yield the right-of-way
Brake checking
Tailgating
Flashing headlights or high beams
Excessive use of the car horn
Failure to signal
Yelling or rude gestures
Drag racing
Disregarding traffic signals or signs
+ Aggressive Driving and Road Rage
Aggressive driving occurs when a motorist commits traffic offenses that endanger the people around them. Aggressive behaviors displayed while driving can at times escalate to road rage. The NHTSA defines road rage as "an assault with a motor vehicle or weapon by the operator of a motor vehicle precipitated by a traffic incident."
Road rage driving behaviors may include:
Braking suddenly in front of another vehicle
Prolonged use of the horn to aggravate a fellow driver
Sideswiping
Forcing another driver off the road
Throwing objects at a person or vehicle
Tapping another driver's bumper
Exiting your vehicle with the intent of injuring another driver
Brandishing a firearm or other dangerous weapon
Road rage is extremely dangerous and can have serious consequences. Many acts of road rage are criminal offenses that can result in heavy fines and even jail time.
We're Here to Listen
Fill out the form and we'll contact you to go over what happened and evaluate your case for free.
By submitting your contact information, you agree that we may contact you by telephone (including text) and email in accordance with our Terms and Privacy Policy
Your message has been sent
Thank you for your message, we will get back to you soon.
Reviews
I didn't know anything about the area, and Phillips Law Group just took care of everything. They helped made sure I knew where I was going, made sure I didn't have to worry. They literally just took care of me.
No Fee Until We Win For You
1
Free
Case Evaluation
2
We get to work,
you get updates
3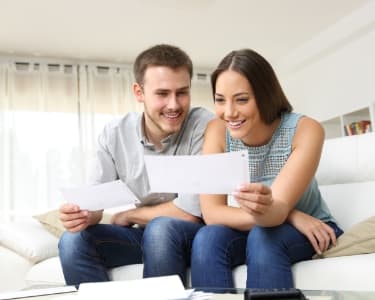 Collect Compensation
More Information on Aggressive Driving Accident Lawyer