Nasser's "Why"
I am a first generation immigrant from the Middle East. My parents decided to move here because my sister was born with cerebral palsy and the opportunities for her in the Middle East simply were not available so that she could grow and prosper. When we moved to America my mother's professional license was not accepted in the states. So my mom had to go back to school and during that time my dad became an ice cream truck driver to support his family. I saw the hard work and dedication he put in every single day to protect us while my mom went back to school. When she graduated my dad then got to go back and continue his education. They are the epitome of the American Dream and they did it so their children could prosper. I decided to become an attorney so I could continue in my parent's path – loyalty, dedication, hard work, and creating something bigger than myself.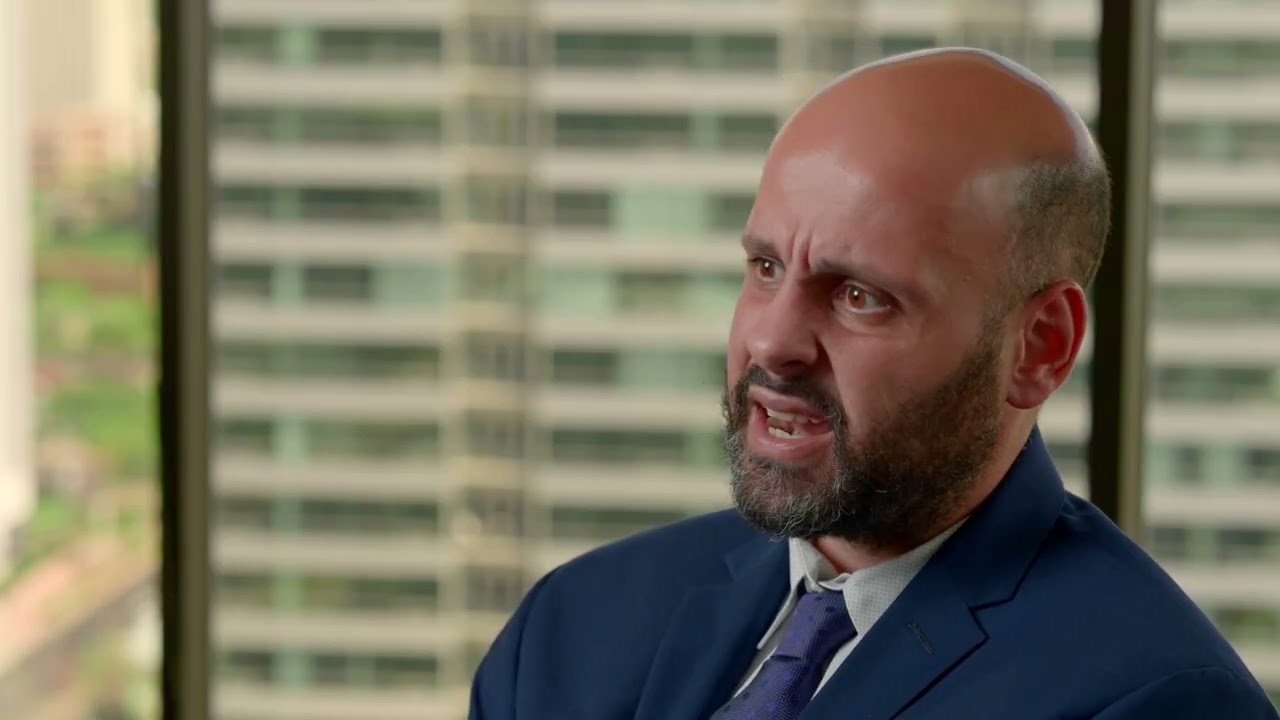 Attorney Nasser Abujbarah
Bar Admissions
Education
Bachelors
Juris Doctorate
Nasser Abujbarah is the Managing Attorney of the personal injury division at Phillips Law Group, P.C. Nasser's family immigrated from the Middle East in 1988 and landed in Phoenix, Arizona, where he has lived ever since. He received his undergraduate degree from Arizona State University, graduating summa cum laude with a degree in Finance. With a deep desire to stay in the state he loves, Nasser then went to law school at the Sandra Day O'Connor School of Law at Arizona State University, once again graduating with honors.
Nasser's sole focus at Phillips Law Group is to seek justice for those who have been aggrieved by the negligence of others. He is licensed in the state of Arizona. Nasser has represented many clients with different types of claims including motor vehicle accidents, premises liability, wrongful death, and more, achieving numerous seven-figure settlements and verdicts for his clients throughout his impressive career. Some of his most monumental settlements include auto wreck cases for $3M, $2.75M, $2.5M, $2M, and countless others that recovered over seven figures for his clients.
Nasser's practice is also focused on helping individuals who were victims of sexual assault; sadly, those victims can include young children. But the work is important and Nasser prides himself on being the voice for those who cannot speak out on their own, and he is immensely proud of this work.
In his free time, Nasser enjoys spending time with his wife Marie, their four-year-old, Theo, and their yellow lab, Penny. He is also an avid fan of the AC Milan soccer club.
What Clients Say
I was recently served court documents that I was being sued from an accident that happened years ago. For someone who has never been through something like this and not familiar with the court lingo or where to even begin, it was very frustrating and stressful. I reached out to a family member who knew Tracy Laskos and the great reputation of Phillips Law Group and within the hours of the initial call for help, I had a direct number to Lead Attorney Nassar. Nassar heard my case and almost instantly put me at ease by explaining the process and how easy it was to handle. Nassar spoke to me like he was a friend, not like I was a client. I am so grateful to Tracy, Nasar and of course my cousin Stephanie for helping out and giving me the direction that I needed to get through this situation. I plan on referring my friends, family and patients that are in need of a personal injury Attorney to Phillips Law Group. Thank you!!

Angelica Valenzuela

Phillips Law Group has a proven track record of success. Juan Roque, in particular, is integral to that. He works with integrity, compassion, and an undefeated optimism that makes him a valuable asset.

Elizabeth Sorathia

Thank you Phillips Law Group for all the support and back to school assistance we appreciate it.

Clara Arias